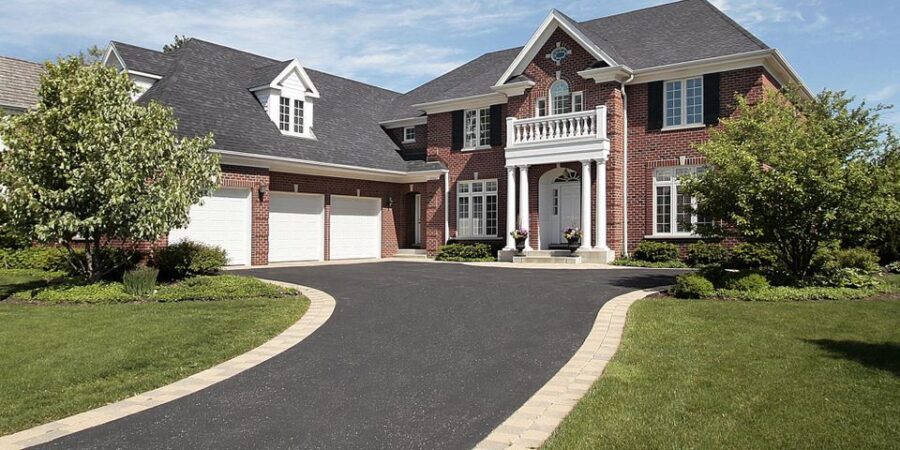 Introduction
The most often used material for building roads and driveways is asphalt, which is renowned for its durability and toughness. However, there are several factors that might cause roads to degrade. Temperature, inclement weather, a poor sewage system, and traffic congestion cause cracks and potholes, which over time, degrade the road. Although asphalt is renowned for withstanding extreme temperatures and heavy loads, poor maintenance could shorten its lifespan. To benefit from asphalt's long-lasting qualities, regular road maintenance is essential. We offer you 5 pointers for maintaining asphalt paving.
a. Regular monitoring –
Although asphalt can withstand heavy traffic, a traffic load might damage your asphalt paving without regular care. The best action is to reduce the number of heavy vehicles using your driveways, such as delivery and garbage trucks. That is not always doable, though. So, routine inspection is the greatest approach to lengthen the lifespan of your asphalt paving. A regular inspection enables prompt identification and repair of any road damage. For routine inspection and maintenance, you might employ an asphalt maintenance service.
b. Cure drainage issues –
Your road may become damaged by a bad drainage system, necessitating expensive repair or replacement. Poor drainage systems cause water to penetrate the foundation surface, weakening it and causing potholes and fissures. Placing a drainage outlet or underdrain can help with certain drainage issues. A good drainage system ensures a long-lasting asphalt road. Having a plan that permits water to dissipate from your driveway is, therefore, essential. Before the installation is finished, discuss a strategy with your paving specialist. They will be able to build a drainage path that protects your asphalt paving by working with the topography of your land.
c. De-ice it –
The freeze-thaw cycle that occurs in winter can cause cracks in your asphalt pavement. The road may deteriorate due to the buildup of water underneath the surface brought on by the freeze-thaw cycle, traffic load, and extreme temperatures. So frequent snow and ice removal are essential for keeping asphalt pavings in good condition. Even if you cannot shovel snow consistently, the best results come from working with a reputable snow and ice-clearance agency.
d. Reseal the Cracks –
Water can seep through gaps in your asphalt paving, weakening them. Also contributing to the widening of the fissures is the weight of the automobiles. The crack sealing can aid in resolving this issue. If the damage is significant, you can either hire an expert or handle it yourself. Your asphalt surface's lifespan can be extended by sealing it every few years. It shields the surface from damaging elements and seepage of water.
e. Cleaning and Sweeping –
Regular cleaning aids in keeping your asphalt road in addition to inspection and damage repair. If not regularly cleaned, dirt may collect within fractures and cause significant harm. Additionally, keeping your asphalt walkways clean will shield them from damaging factors. In order to maintain the durability of your asphalt pavement, you must sweep it frequently.
Although asphalt is renowned for its durability, all of these suggestions for maintaining asphalt paving help you keep asphalt strong and durable.