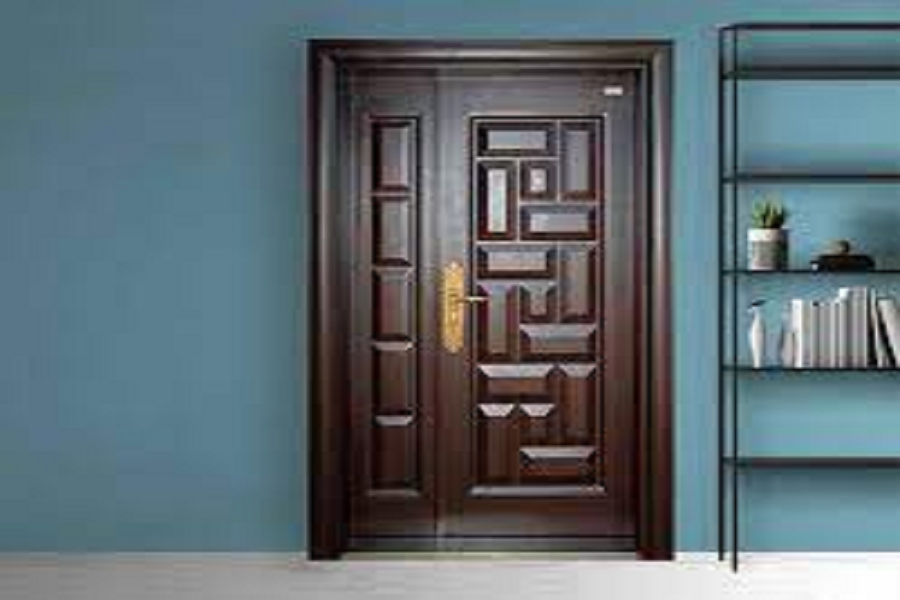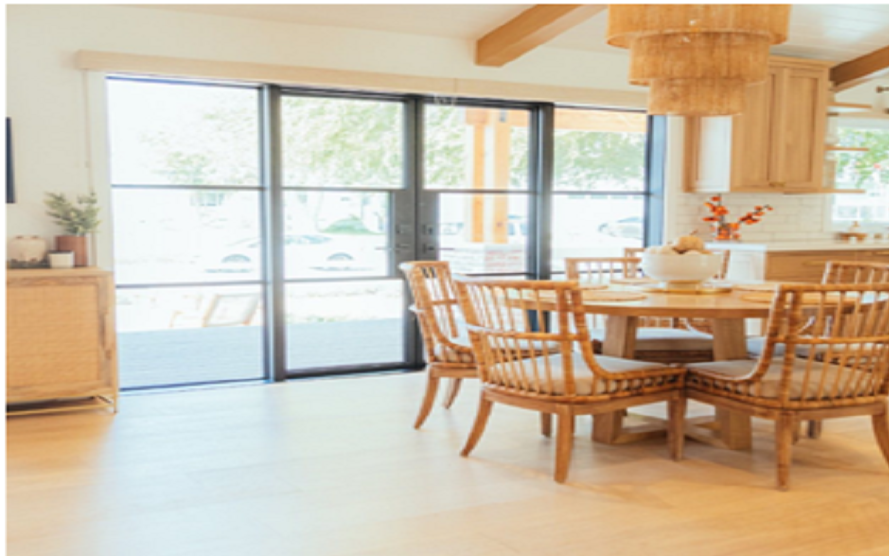 When a home is large and bright, it radiates warmth and comfort. Sadly, not all homes are designed to take advantage of natural light or open space. Your interior looks stuffy and gloomy and risks turning potential homebuyers away.
The key is to add architectural elements that allow more natural light to flow into your home and make it seem more spacious. One way to do this is by adding steel doors in different parts of your home. These doors include glass panels and simple opening mechanisms that encourage natural light to flow freely into your interior.
Let's look at a few steel door designs that instantly brighten your Pleasantville home.
Front Doors
If you want to create a good impression on potential homebuyers, a black steel front door is the way to do it. When valuing a property, homebuyers consider factors like aesthetic appeal and bright, well-lit interiors. Steel doors check all of those boxes.
A well-lit interior creates a welcoming atmosphere in a home. Modern steel front doors with straight panels and clear glass are a great way to make a statement. It's a one-time investment that lets you enjoy the benefits of natural light all year long.
Interior Doors with Glass
Is one part of your house bathed in natural light while the rest of the house is dreary and dim? Consider getting custom interior doors with glass frames from Pinky's Iron Doors. Placing these doors at strategic spots around your house will allow plenty of natural light to enter.
French Steel Doors
French black steel doors are famous for their large glass panels and thin steel frames. Whether it is transparent, tinted, or frosted, the glass allows ample light into your home. Many homeowners in Pleasantville choose French steel doors for every room in their homes. When used in tandem with white walls and skylights, French steel doors maximize the amount of light entering your home.
Their simple design also means that they complement different architectural styles. Whether you like to keep things traditional or embrace more avant-garde trends, French doors will help you harmonize your design scheme.
Dutch Steel Doors
Dutch doors are perfect for families with little children and pets. Due to its horizontal top opening, Dutch steel doors let in natural light while ensuring children and pets remain inside. Even when the door is closed, natural light can still filter through the glass frame. For optimal light, you can get glass panels on both halves of the door.
These doors make great patio doors, especially if you plan to host barbecues or have meals in your backyard. Since the top half opens separately, you don't need to open the whole door to transport dishes outside.
Sliding Steel Doors
Sliding steel doors are an excellent option for Pleasantville homeowners who want to open up their interiors. Their large glass planes allow light to flow freely inside. A sliding steel door in your patio or in areas where your home gets the most sunlight will ensure that no daylight is lost throughout the day.
You can add a cold-weather version of bespoke steel doors to your kitchen, dining room, or even use it as a closet door.
Bi-Fold or Accordion Doors
When you add big bi-fold or accordion doors to your patio entrance, your interior seamlessly blends with your exterior. This offers you a convenient approach to the outdoors so you can spend more time with nature. Simply open the door, set up a chair, and soak in the warm sunshine.
One more reason to get folding doors for patio entrances is that they save on space and are easy to access. They gather neatly into pleats in a corner when you open them up. This means you have a lot more patio space to get creative with.
Customizable Black Steel Doors in Pleasantville, NY
You can get as much glass as you want in any of the doors above or choose one from the extensive catalog at Pinky's Iron Doors. They offer customizations for all their designs so you can get a door that covers all your needs. Whether you want interior doors with glass or cold weather doors with decorative detailing, they have it all on their online store.
At Pinky's Iron Doors, you'll find a vast selection of these remarkably versatile, modern, and stylish cold weather doors. You can get them as entry doors, interior doors, pantry doors, patio doors, and wine cellar doors for your Pleasantville home.
About the Author
The author has been helping Pinky's Iron Doors design doors and windows for the past 7 years. They also lend their expertise to the company's blog. The family-owned business is known for its premium-quality black steel doors, wrought iron doors, cold weather doors, entry doors, barn doors, and more.