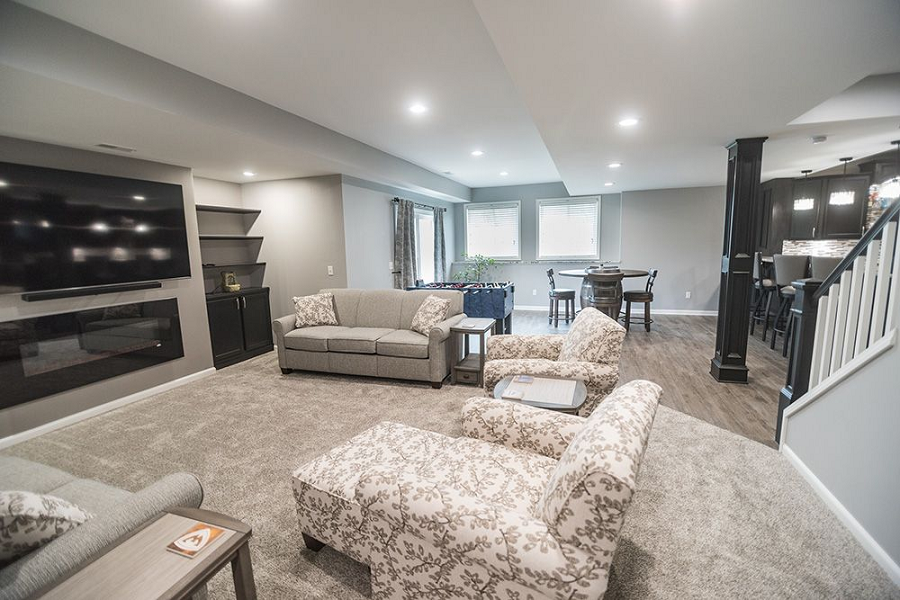 Furbishing your home to get an exciting new look is one of the great ideas to enhance your entire home outlook. However, when it comes to a low ceiling basement, you may get stuck with what to do. Furbishing a low ceiling basement is often considered a challenge. Many people think that a low ceiling basement limits the creativity and innovations they want.
However, in reality, it is the opposite. Low ceiling basement renovations give you the opportunity to think creatively and add more beauty to your basement.
From selecting the suspended ceiling grid to taking expert services to develop a cover ceiling, you need to make sure that everything is done perfectly. This is where most of the time, people lack. When you overlook the key aspects, you never produce the right outlook through a furbishing low ceiling basement. So, what to do? This blog shares the most effective aspects to look out for when furbishing a low ceiling basement. So, let's get started.
Aspects to lookout When furbishing Low Ceiling Basement
Your low ceiling basement can help you to get the modern yet stylish outlook you want. However, when designing your basement ceilings, you must need to ensure that you pick the right ceiling cover. Without the ceiling covers, you may lack to produce the effective outcomes you want from furbishing.
The low ceiling basement furbishing is a crucial step that you need to plan before you start. From knowing for which purpose you want to use your basement to designing colors, and furniture, you need to pre-plan everything. This will help you to decide about your ceilings easily. But what are the aspects to look out for when furbishing a low ceiling basement? Let's discover below.
1. Get a Brighter & Bigger Basement
Brightness and compact space are the key aspects that you need to look at. You need to ensure that the theme or layout you plan for your basement offers a variety of lighting solutions and forms a bigger image. But how? The simple step that you can do is to use a suspended ceiling and white or one-color wall theme that gives an illusion of a larger room. This will also enhance your room brightness while letting you get a big room vibe.
2. Light Fixtures
When furbishing a low ceiling basement, never go for the modern hanging light fixture outlook. This is because the low ceiling basement cannot offer a wide space for the modern hanging lights to hang on the ceiling. Therefore, you need to go for LED ceiling lights or pot lights that form an illusion that there is a much difference between ceilings and the floor.
You can also go through the modern wall-mounted light lamps that give a great sense of style and brightness at the same time. However, when considering wall-mounted lamps, ensure that it suits your overall basement theme.
3. Pay Attention to Flooring
Flooring is essential to create a better and catchier outlook. You need to make sure that you pick the right flooring option for your basement. Generally, people prefer tiles and marbles for the basement; however, you can also consider a wooden floor that gives a more polished yet modern look. But when browsing the flooring options, first checkout for any water leakage that can ruin your expensive flooring.
Moreover, also ensure that the flooring matches the overall theme. This is one of the key aspects to look out for when furbishing a low ceiling basement.
4. Optimize Windows
In low ceiling basements, one of the crucial missing element is always the natural light. Regardless of how much brightness you create, natural light gives a more effective outlook as compared to any other light. Therefore, you need to optimize windows and create natural lights that can form a more aesthetic outlook. However, when optimizing windows, ensure to remove furniture that comes between the windows in order to avoid natural light blockage.
Keep windows treatment at a minimum, and also place a mirror in the direction that can reflect natural light. This will make the basement more attractive and livable. This is one of the most important aspects that you need to Loo for when planning to furnish a low ceiling basement.