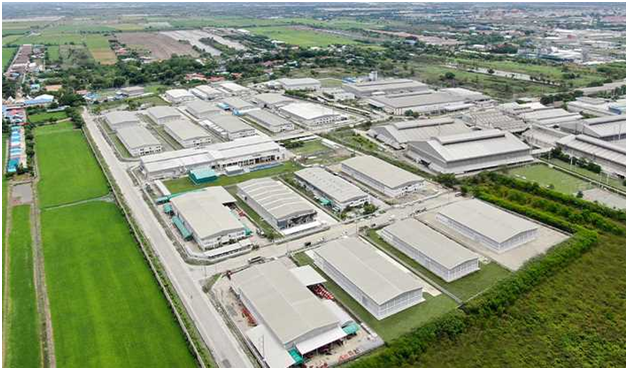 Different daily operations require different venues. Usually, as business grows, the company needs more space. This only goes to show the significance of storage facilities. Having an adequately spaced warehouse or storage facility is a must. However, some businesses don't have the initial funds at hand to purchase a warehouse. Don't you know that some businesses find it more advantageous to lease a warehouse than to buy one? In this article, we will look at both the advantages and disadvantages of renting vs buying a warehouse or factory in Thailand
The advantages of leasing a warehouse in Thailand
· Business mobility
One of the benefits of leasing or renting a warehouse or factory is that it allows your company to be more mobile. The moment you need a bigger space or decide to not have a warehouse anymore, you can easily leave. Flexibility is an integral component of business, especially when the time comes when you decide to relocate your business to a new place. Most companies branch out to many locations, thus making warehouse or factory renting a practical option. By renting a warehouse, every storage need of your branch in every business can be addressed right away.
· Save money on warehouse maintenance and other related expenses
If you own a warehouse, you need to take care of everything, including the maintenance and repair. Fortunately, that is not the case if you rent a warehouse. The maintenance aspect is shouldered by the owner. Constant upkeep of the warehouse, especially if it is located in an area with harsh weather conditions. When the time comes and you have concerns about the integrity of the warehouse and repair is needed, you just need to inform the owner and the problem will be addressed right away. It is beneficial for business owners as it can significantly lower operational costs.
· Down payment isn't necessary
When renting a warehouse, a 30% down payment is no longer necessary, which is always the case when you purchase a property, especially if you have it loaned by the bank or other lending institution. When it comes to renting a warehouse, most warehouse owners will only require a deposit and an advance fee, which is a pretty small amount when compared to buying a property.
Disadvantages of leasing a warehouse
· Potential cost of variability
One of the downsides of leasing a warehouse is the possibility of cost variabilitythe  after renewal of the agreement. There is a possibility of an increase in rental fee, especially if the owner has more government taxes on the property. However, it still depends on the owner's discretion.
· Any improvement you make to the warehouse benefits the owner
There are times when you make necessary improvements to benefit your business. Most of the time, the warehouse improvements you make are permanent, and you cannot take them with you when you leave. Thus, it only shows that the warehouse owner benefits from it. Some warehouse owners deduct it from your rental fee. It all boils down to your agreement.