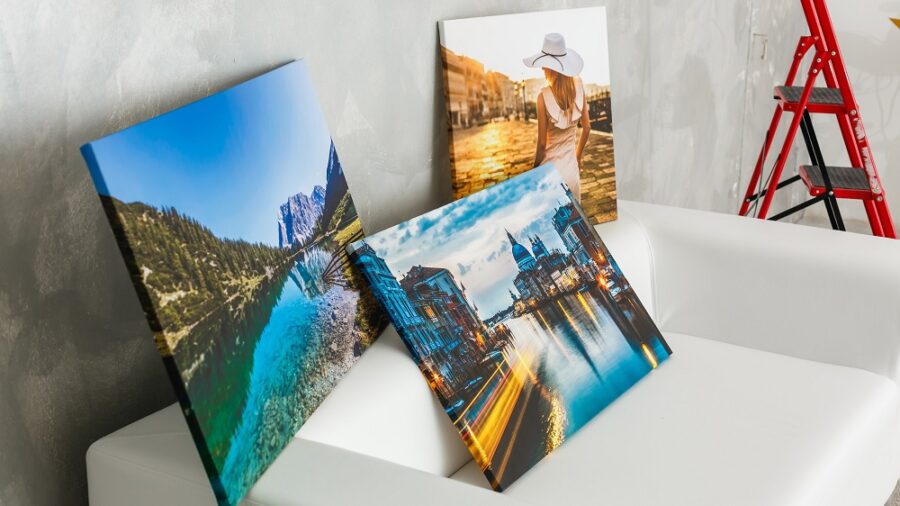 We all have heard the phrase that a personalized family picture should always be captured in a printed style. Therefore here comes the large canvas prints for your home. Show off your favorite photo and make them look most effective and customizable with the great art of canvas prints. The canvas print is available in a variety of forms and sizes. The question arises of what canvas print is and how to use it. Please have a look below and understand the depth meaning of it.
What Is A Canvas Print?
There is always a misconception regarding canvas print and canvas painting. The canvas print is a type of image printer with the help of an inkjet printer into a canvas. The canvas print comes in various sizes, and large canvas prints are best suited for capturing the photo of your family and dear ones.
Canvas is made up of solid and durable fabric, and cotton printed high-quality canvas is also applicable. In canvas print, the image printed is permanent. The texture, style, and depth of the color of a canvas print define the best. The photos will have a glossy look without any reflection or glare. 
Types Of Canvas Print
Canvas differs in size and texture. Large canvas print for your home is one of the suitable options. Canvas selection is made according to the space and the layout of your wall. Check the best advice to choose the canvas easily of your style.
Single Canvas: 

It is one of the great options to choose from. A single canvas can make your wall more attractive, and the canvas print will not make you feel crowded.

Multi Panel: 

Those with large walls or plenty of space in the room for canvas print can use multi-panel layout options. With the help of multiple canvas prints, you can decorate your wall or space easily.
Shape And Size Of Canvas
The large canvas print comes in various shapes and sizes.
The square shape canvas print is perfect for creating a grid layout.

Rectangular-shaped canvas print fills the gap between horizontal and vertical positions in the wall.

Hexagon-shaped canvas prints are clustered piece which follows a honeycomb-like pattern.
Bottom Line
Design your space with a beautiful canvas print of your style and taste. Choose the best layout and rely on large canvas prints to get a focused and unique style. Canvas print will add beauty to your photograph in grand style.