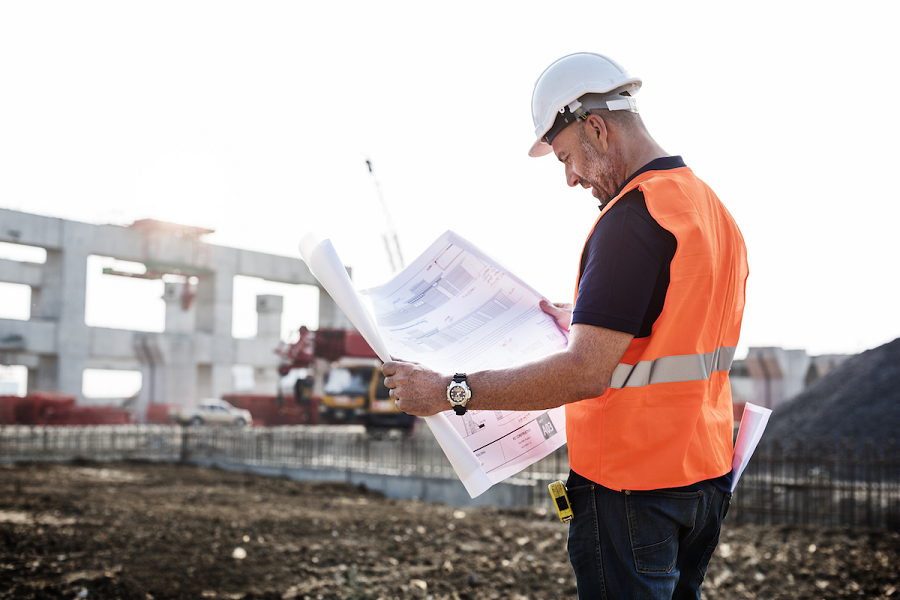 A construction site is an inherently dangerous place. With so much manual labor taking place constantly, the flow of materials and equipment on and off-site, large and small vehicles, machinery, and construction equipment sitting around and operating, there are potential hazards at every turn. Managing a construction site and an overall project takes skill, knowledge, and courage to do the right thing. Legally, there are different things you must also adhere to.
Health and Safety at Work Act
Legally, your responsibilities on site are set out by the Health and Safety at Work Act 1974. This impacts how you manage a construction site to keep people working on-site safe, but also members of the public who may be impacted by the work being undertaken.
If a construction project is due to take longer than 30 working days to complete, or it has a greater number than 20 contractors working on the site at any given time, it is notifiable under the Construction (Design and Management) Regulations (CDM). You must notify the HSE by filling out an online form.
What types of risk assessments should be carried out on a construction site?
There are a few different potential hazards on a building site that you need to be aware of. The risk assessment can be put into two categories.
General assessment
A general risk assessment is needed where there are five or more people working on the site. You'll write down anything significant that is discovered during this general risk assessment. Even for smaller projects, it is a good working practice to have a written risk assessment for every project. When assessing the site, you'll:
1. Identify the risks –
including buildings, vehicles, plant, equipment, and tools, materials, working at height, working with heat, manual handling procedures, etc.
2. Identify who is at risk –
consider all contractors and sub-contractors on site, architects, surveyors, suppliers, and the general public.
3. Prioritise the risks –
rate the risks and place them in order, to help control and manage hazards.
4. Record significant findings –
Include all hazards and how they could potentially cause problems, and include plans to manage those hazards.
the risks might change the longer a construction site is active, and a project develops, ensure the assessment is accurate and up to date.
Specific risk assessment
If there are specific conditions, such as working at height, noise pollution, or working with hazardous materials and substances, specific risk assessments for those operations and tasks must be completed prior to the project beginning.
Plant hire and construction site safety
Your contract plant hire agreement will come into play when discussing the risk assessment of your construction site. Working with a plant hire company that has stringent safety procedures internally will help you to manage the safety of your site so much better. Hiring a plant that has been fully repaired and maintained and is from the latest range to ensure the highest safety standards are in-built, can be included in your risk assessment of the site and the project about to be worked on. Planning with your plant hire company in the UK will ensure the best outcome for safety and operation.
Construction site safety should always be your priority when managing a project and a site. There are countless things to consider, potential hazards at every turn, heavy machinery to manage on and off-site, transportation and movement of materials, contractors, looking after the safety of passers-by, and much more. Working on a thorough safety and risk assessment is not only a legal requirement but it should also be undertaken carefully and diligently to ensure every person is safe on your construction site and that incidents of accidents and injury are minimized because of your planning and management.