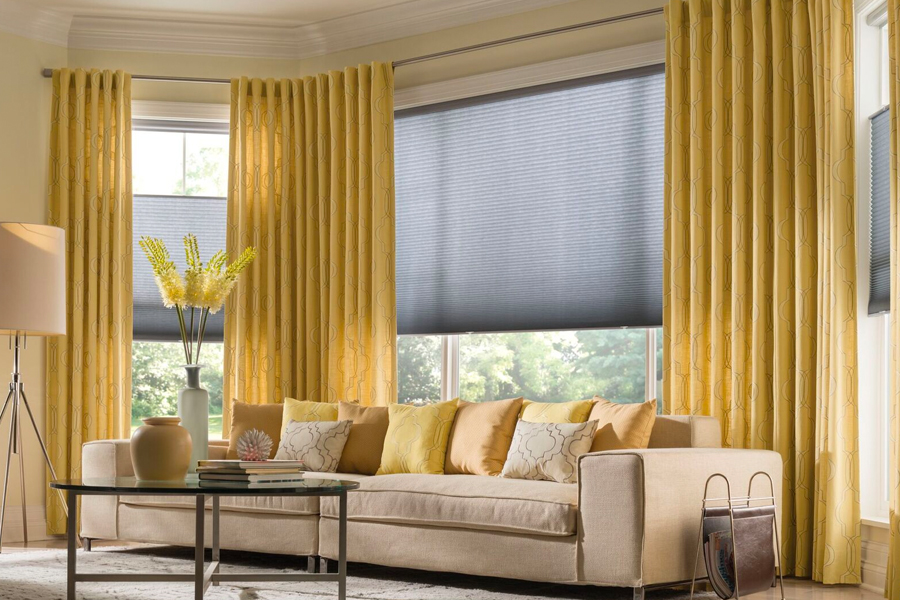 Window coverings are a reinvented trend in interior décor, and the aesthetics and functional purposes they serve is every reason to get a set for your home. Window treatments and coverings are literally covered for your windows, but they can do so much more than just redirect light. So when it comes to decoration elements like window coverings, finding the right option for your home can be a bit stressful. To help you figure out the window coverings to buy, here are some of the most popular options and their benefits to aid your decision-making process.
1. Blinds
Wooden blinds are great for energy efficiency to add warmth to your home. The minimalistic design of blinds makes them a comfortable fit for any space and can add a touch of coziness to your home. You can also get specific wooden designs for your blinds to reflect your taste.
2. Cellular Shades
Cellular shades are another highly efficient option for window coverings. The design of these shades allows them to provide the space with more insulation and heat management. With the combination of cellular shades and high-energy-efficiency windows, you get to manage your utility bill better. You get a stylish window covering and amazing energy efficiency in one installation of cellular shades.
3. Roman Shades
This modern-inspired window covering is a twist on the classic shades to complement the design and overall theme of your interior décor. Roman shades have a mix of textured panels and shades so you can personalize the aesthetics for your living area. And you still get the best of practical use with optimized natural light and privacy, thanks to the overall style of roman shades as window coverings.
4. Screen Shades
If your main need is protection from UV rays, while getting natural light, designer screen shades should be your go-to choice of window coverings. With these types of screen shades, you can maintain the condition of your furniture material, displayed artwork, and rugs, without suffering damage from exposure to UV rays through the windows of your home.
5. Drapes
Drapes are a great option for elegance, chic, and class-inspired styles because you can decide on the fabric and design used to create the drape. Also, you have more range of colors to choose from and balance your home décor appropriately.
Window coverings are an excellent way to accessorize your windows and add a splash of design to your interior décor. You can transform your home with any of these window coverings and achieve an amazing layout! When deciding on décor for your home, the most important thing is to ensure that your style is reflected without being overbearing for guests.