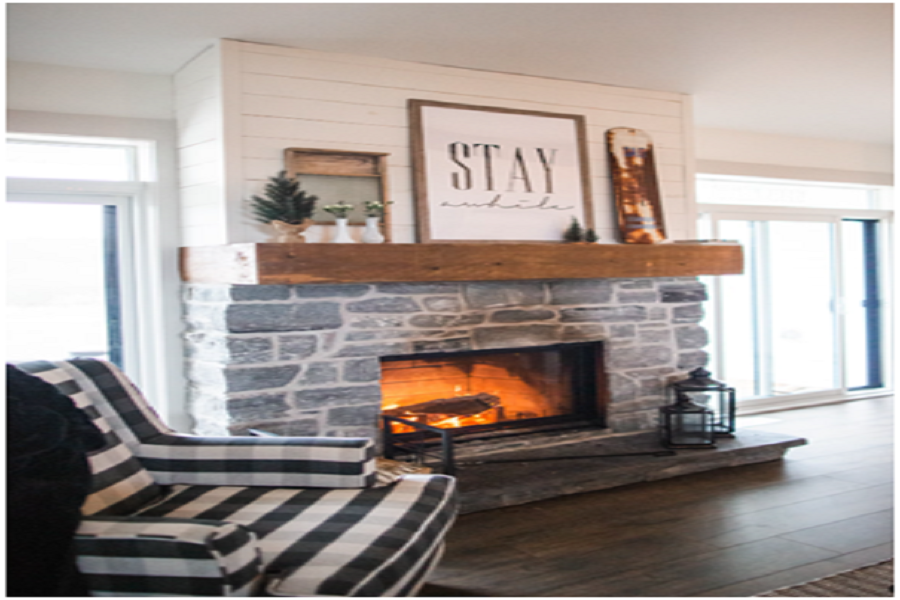 When it comes to enhancing the warmth and charm of your Connecticut home, few features can rival the timeless allure of a fireplace. A well-designed fireplace not only provides comfort and coziness but also serves as a focal point that adds value to your property.
If you're a homeowner in Connecticut looking to breathe new life into your fireplace, you're in luck! In this informative guest post, we're going to explore eight breathtaking fireplace remodeling ideas that will transform your Connecticut space into a cozy haven.
1. Classic Elegance with Marble
Consider infusing your fireplace with classic elegance by incorporating marble. Marble surrounds and mantels exude sophistication and luxury. The white and gray hues of marble can effortlessly blend with various interior design styles, from traditional to modern. Whether you opt for Carrara, Calacatta, or other types of marble, it's sure to elevate the aesthetics of your living space.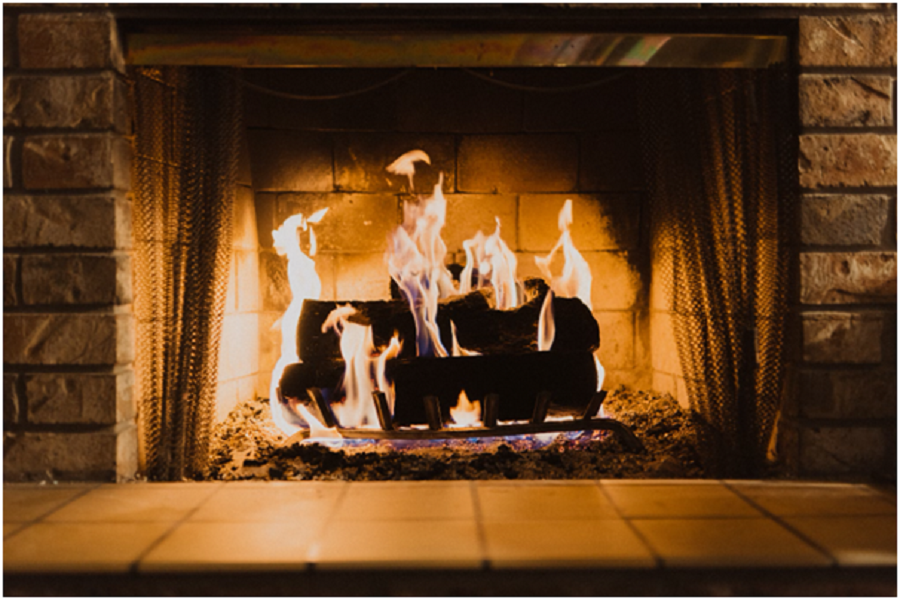 2. Rustic Charm with Stone Veneer
For a more rustic and earthy feel, go for a fireplace surrounded by stone veneer. Connecticut's natural beauty can be mirrored in your home by using locally sourced stones. The textured and uneven surface of stone veneer adds character to your fireplace while maintaining a cozy ambiance. It's a perfect choice for those who love the rustic, cabin-like vibe.
3. Sleek Modernity with a Linear Fireplace
Modern homes often demand a sleek and minimalistic fireplace design. A linear fireplace, which features a long, horizontal firebox, provides a contemporary touch. These fireplaces can be installed flush with the wall for a seamless appearance. They come in various sizes and can be fueled by gas, making them both stylish and practical.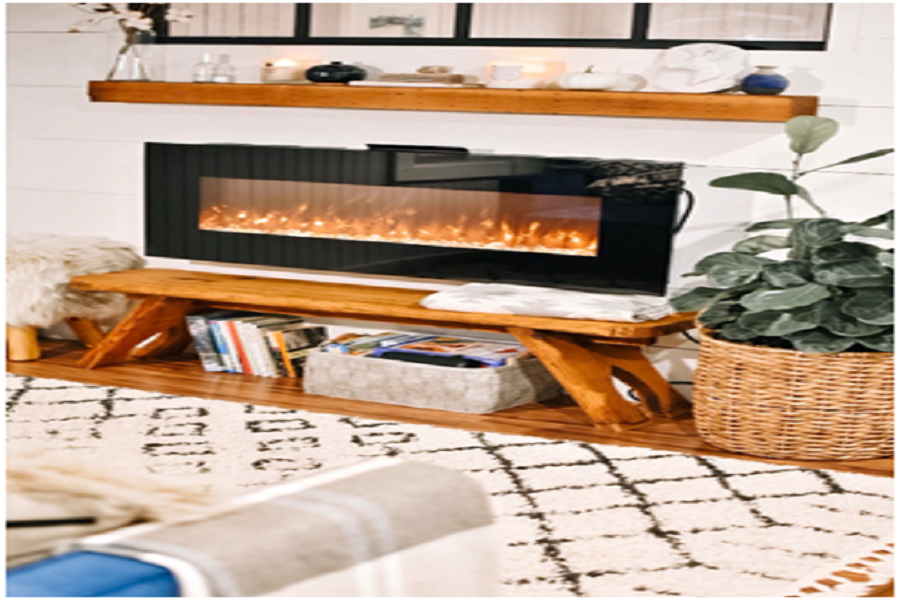 4. Farmhouse Chic with Shiplap
Shiplap has become a popular choice for adding farmhouse charm to homes. By incorporating shiplap around your fireplace, you can create a cozy and inviting atmosphere reminiscent of a quaint countryside cottage. Whether painted white for a clean look or stained for a more rustic feel, shiplap complements a variety of decor styles.
5. Double-Sided Drama
If you want to make a statement, consider a double-sided fireplace. This design allows the fireplace to be viewed from two different spaces, creating a sense of openness and flow in your home. It's particularly suitable for open floor plans, as it can serve as a room divider while providing warmth and beauty to both areas.
6. Artistic Flair with a Tiled Fireplace
Tiles offer endless possibilities for adding artistic flair to your fireplace. You can choose from a wide range of colors, patterns, and textures to create a custom look that complements your home's style. Whether you opt for intricate mosaic tiles or large-format tiles for a clean, modern look, this remodeling idea allows for creativity and personalization.
7. Statement Mantels
Sometimes, all you need to transform your fireplace is an eye-catching mantel. Choose a mantel that serves as a work of art itself, featuring intricate carvings, reclaimed wood, or a unique design. A stunning mantel can be the focal point of your room, drawing attention to the fireplace and enhancing the overall aesthetics.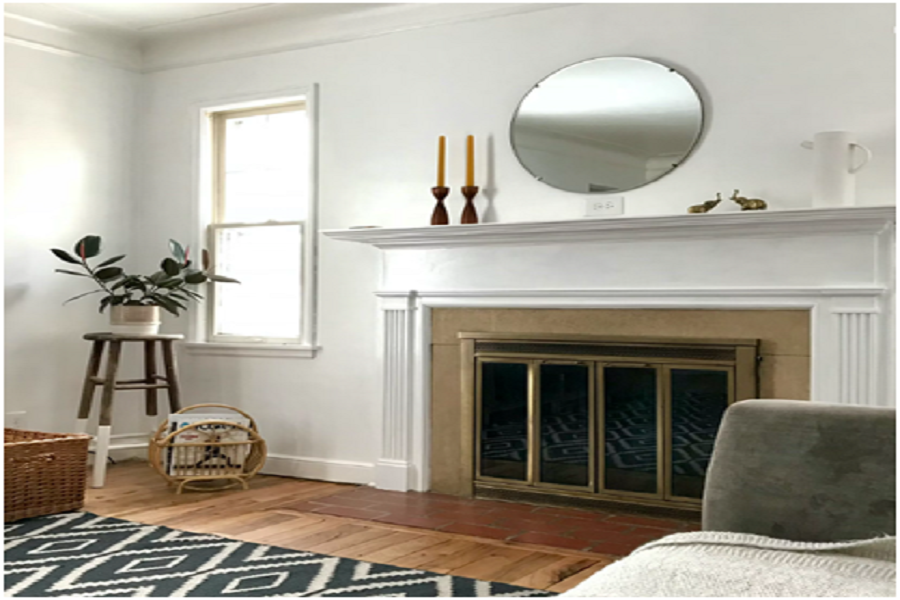 8. Efficiency and Comfort with a Fireplace Insert
While aesthetics are important, so is functionality. If you have an existing wood-burning fireplace that's inefficient, consider upgrading to a fireplace insert. These modern units are designed to fit seamlessly into your existing fireplace and can dramatically improve heating efficiency while reducing energy consumption.
Now that you've been inspired by these fireplace remodeling ideas, it's time to turn your vision into reality. Connecticut homeowners looking to bring these concepts to life can rely on masonry services by Creative Masonry and Chimney.
The experts at Creative Masonry and Chimney in specialize in chimney repair Farmington CT, chimney sweep West Hartford CT, and cleaning. Their team uses state-of-the-art techniques and materials to deliver top-notch craftsmanship in CT, whether you're considering a classic marble surround, a rustic stone veneer, or any other remodeling idea.
They also offer a wide range of fireplace inserts and remodeling services to help you achieve the fireplace of your dreams. Our experts can work with you to select the perfect design, materials, and features that suit your style and budget. With Creative Masonry and Chimney, you can trust that your fireplace remodeling project will be executed with precision and care.
Contact Creative Masonry and Chimney today to speak to our experts and schedule a consultation. Now is the time to take the first step toward creating a warm, inviting, and stunning focal point in your home!