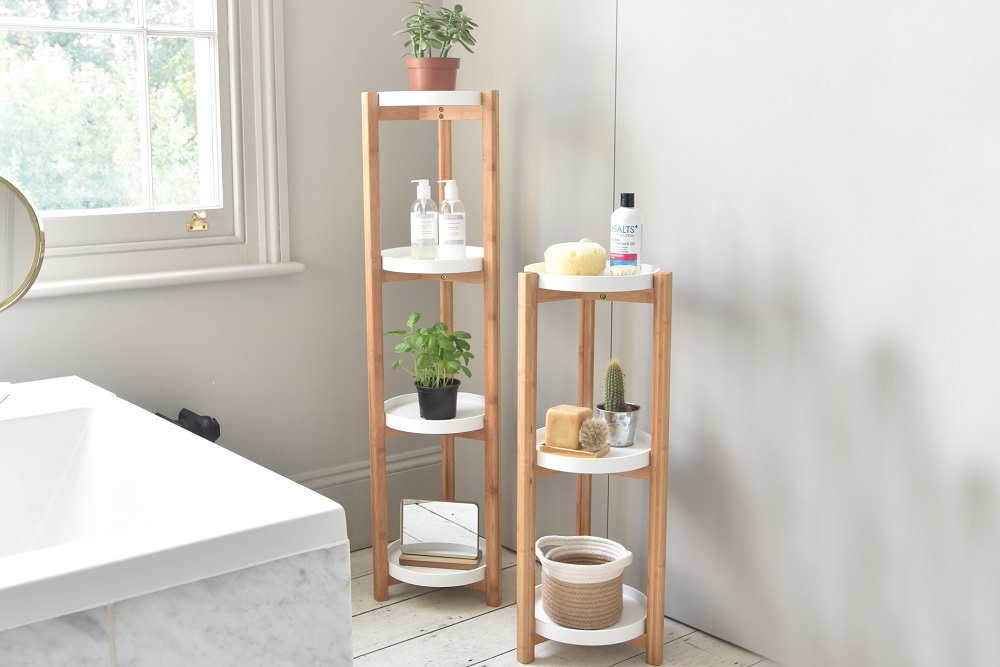 Bamboo shelves are a trendy natural element used in houses and homes today. They support natural and healthier living. As more and more people are turning to nature in times of global warming, a bamboo shelf for bathroom is the talk of the town right now. Why should you consider them?
Benefits
Environment Friendly: Bamboo stems are considered extremely healthy and beneficial for human health. They help protect our bodies from UV rays and control the humidity inside.
Spiritual Reason: It is said that bamboo stems in the home help generate positive energy. It attracts the positive aura from the environment and excludes the negative.
Purifying Air: Bamboo stems help purify the air in the atmosphere.
Quality: Bamboo stems are a solid and robust choice for home furniture.
Speaking Of Furniture, Here Is What You Need To Consider While Picking A Bamboo Shelf For The Bathroom
Its Shelf Life: Bamboo furniture can stay for long years and sometimes even decades. They can resist damage and can be used in several ways.
Weather Conditions: Bamboo can stand in almost any weather. Whether heavy rain or cold, bamboo stems manage to balance themselves. They can also withstand temperature changes and fluctuations.
Strength: The tensile power of bamboo is approximately 28,000 per square inch. The steel material has a strength of 23,000 per square inch. You can clearly understand the power bamboo stems hold.
Variety: While buying products, it is likely to come across different types of bamboo furniture. Nowadays, companies and factories serve several choices in natural furniture too. There are creative, simple, complex, and more categories available in bamboo furniture.
Polished Feature: Bamboo furniture is usually very finely designed and finished. They have a polished look that suits almost all kinds of environments beautifully. It adds to the elegance of an area.
Pros And Cons Of Bamboo Shelf
It has a long life and stands in different temperatures.
Different tiers of bamboo shelves can be adjusted.
Your bathroom will be more purified than ever.
Your bathroom will not experience a lot of humidity.
You'll be able to keep a good chunk of products on the shelf for its weight-holding capacity.
But shorter shelves can give limited benefits.
Shorter shelves can also allow limited products.