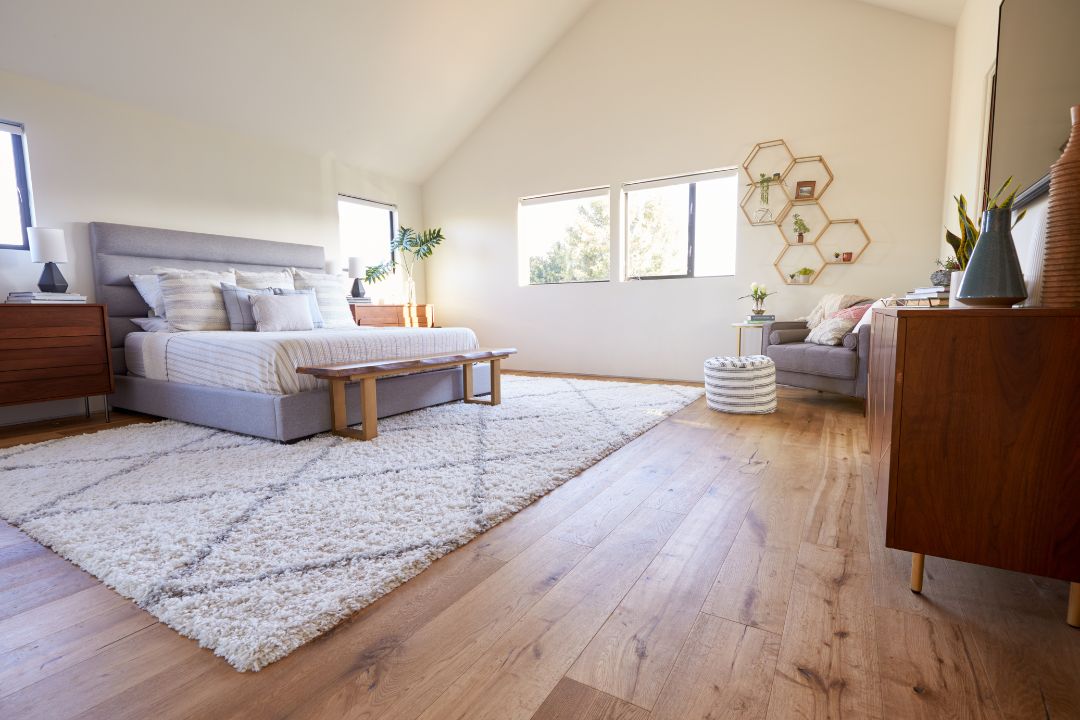 A bedroom is a personal sanctuary. The place where people come to relax, unwind and rejuvenate. For a place of such importance, comfort is paramount. Comfort can be defined by many different things. For instance, having the furniture made to your liking can make a big difference. Speaking of furniture made to your liking, bespoke bedroom furniture can be the ideal choice.
Custom bedroom furniture is different from the conventional type in many ways. We will do a detailed overview of bespoke homewares for bed chambers and see how it has an edge over the other types.
What Does Bespoke Mean in Furniture?
Bespoke refers to things custom-made. For homeware, bespoke refers to the pieces of furniture that are a perfect representation of what the customers want. These types of homewares are built from scratch on what the customer wants.
From dimensions to colours and the material used, customers have a say in all. For special requirements such as added compartments or special material usage, manufacturing time may take a bit longer. However, the end result is exactly what customers want for their place.
Reasons to Choose Bespoke Bedroom Furniture Over The Regular Type
Things made as per a peoples' liking carry more charm – bedroom homewares are no different. That said, let's take a look at some of the major advantages of custom furniture for bedchambers.
Exclusivity and Personalization
One of the major advantages of custom-fit homewares is exclusivity. Custom-made homeware aren't something you will come across in any store as these are made on order. Therefore, having bespoke homeware gives the bed area a unique and exclusive look.
Additionally, you have the luxury to portray your style and preferences through these homewares. Choose the material, colour, design and every minute detail and let the visitors see your unique taste.
Perfect Fit and Functionality
Another major factor giving custom homeware an edge is that they put space and size out of the equation. With regular equipment, you might have to give up on some designs as they may be too big or small for a room. Luckily, custom homewares put these limitations to bed.
With custom-built fittings, choose any design, colour or material you like. The equipment will be made as per the size of your bed chamber and your preferences.
Superior Craftsmanship and Quality
One big reason to choose bespoke bedroom furniture is superior quality and craftsmanship. For special requirements, manufacturers put in some extra effort. This is to bring the customer's vision to life and avoid buyer regrets.
Moreover, the quality materials complement the top-of-the-line craftsmanship. Custom-built homeware, with the amount of work put in, and the materials used, are set to last longer.
Breathtaking Aesthetics and Design
The option to choose from a vast variety of designs is a luxury in itself. Custom-made homewares provide you with endless design options. Whether you prefer classic, contemporary or avant-garde, choose a design you like.
Furthermore, instead of changing the entire home decor, you can personalize these homewares to match the current setup. With all your preferences visible in the fitting designs, the bed chambers are sure to become a visual treat.
Value for Money
With custom bedchamber homeware, you get what you pay for. The prices may be on the higher side but the equipment you get is worth every penny. Whether it's a bespoke emperor bed, side table or cupboard, the high-quality material adds more appeal to any room.
Besides the added appeal and exclusivity, these custom homewares last longer than other types. You can bid farewell to looking for any other piece for years to come. Moreover, if you decide to sell these homewares, even the used versions hold a good resale value. All in all, more reason to opt for custom-built homewares over the other types.
These are all the advantages of bespoke bedroom furniture over the conventional types. For the ready-made vs custom-made furniture comparison, custom-built has a fine edge. Although a bit pricey, bespoke homewares offer exclusivity, design options and good value for money.
Try custom-built homeware for your place. Have the luxury to have your say in the entire manufacturing and bring your bedroom to life like never before.
Stay tuned to discover the advantages of custom homewares for your home and more.